September 16, 2010 on 4:54 pm | In
General
|
No Comments
What's new?
- Crop functionality is built right in BookDrive Capture. Scan and crop in one program.
- Magnifying glass in the preview area so you can see the whole image fit to windows as well as check how sharp the image is.
- Added crop and shoot feature.(Shortcut key is numeric pad "0″)
- Added magnify tool (Shortcut key is "M")
Select the magnify tool in the magnify window to select a new position.
- Changed insert ,replace ,crop icons
BookDrive Capture can be downloaded here.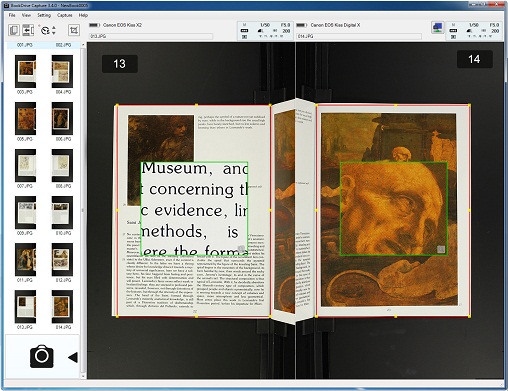 No Comments yet »
RSS feed for comments on this post. TrackBack URI
Leave a comment
You must be logged in to post a comment.